2017 Mitty at Road Atlanta April 21, 22 and 23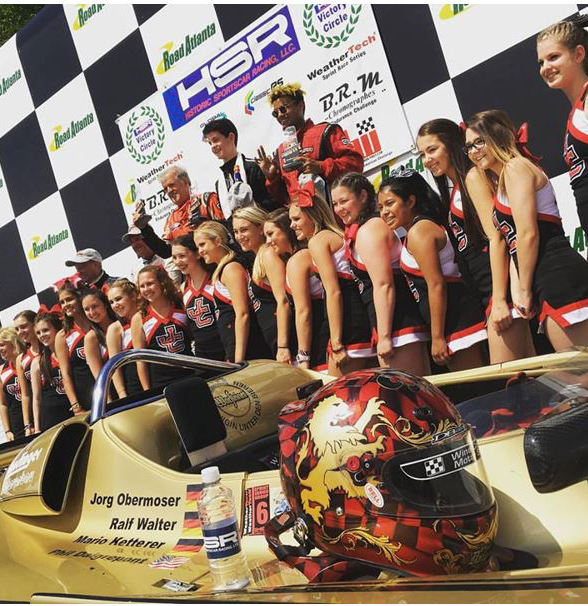 The stock cars did not have their own group, but ran with group 9. The stock cars drivers present were Jack Finch #22, John Finger #33, Brian Norman #9, John Orzechowski #11, Frank Marcum #119, Brent Bernath #90, Larry Hoopaugh #7, and Gary Stach #40.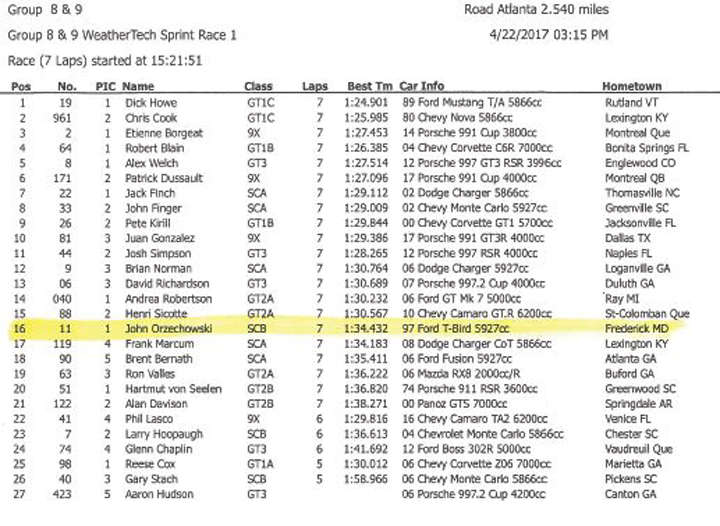 A podium picture of the winners from Saturday's race. John Finger and Jack Finch were the two stock car winners.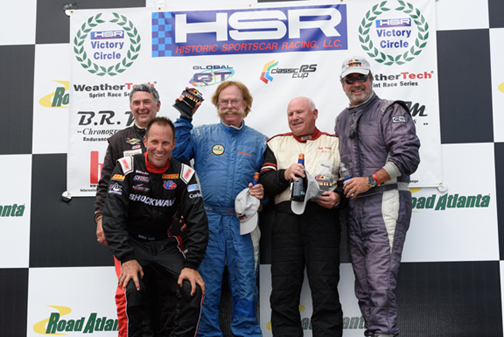 It rained on Sunday and only two cars from group 9 opted to go out and only 1 stock car went. Here are the results of that run.

By finishing the race and coming in third John Orzechowski made it to the podium.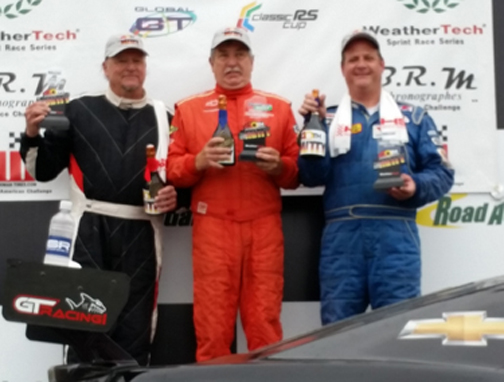 John Finger being interviewed.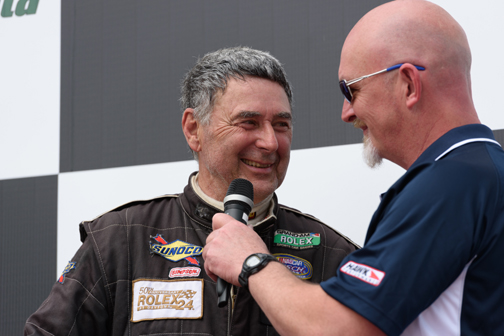 A freak wind storm blew through the paddock and managed to overturn this vehicle and pull down the canopy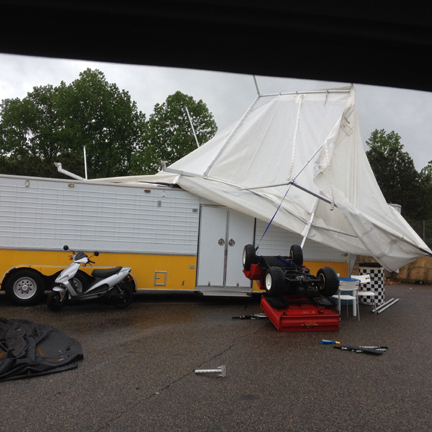 Even a dog got his reward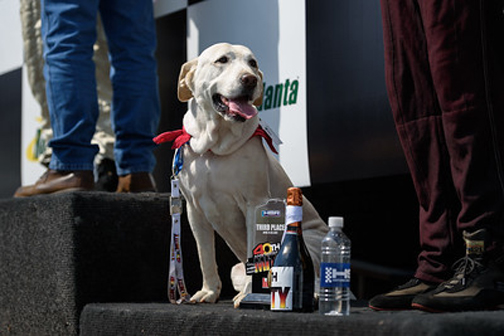 A picture of the stock cars lined up and the #11 ready to go out on Saturday.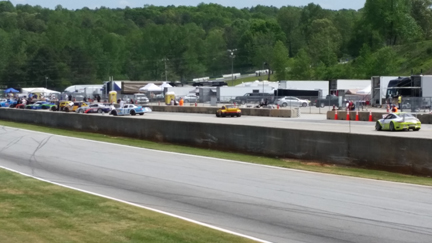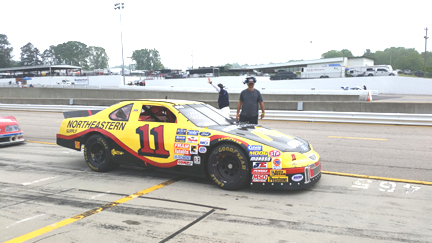 Getting some work done in the paddock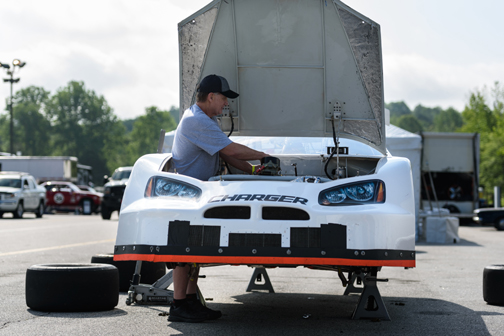 Raymond Evernham, crew chief for Jeff Gordon and race driver himself stopped by the #11 car and posed (CTR) with the pit crew Keith and Wendy Clevenger
A series of shots of the stock cars out on the track.